Adapted from The Guardian.co.uk/The Observer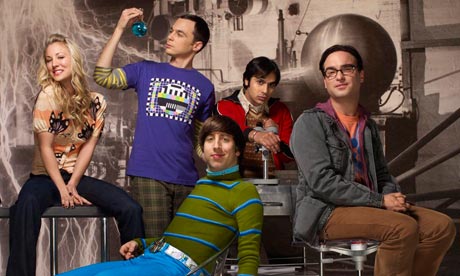 A cult US sitcom (situation comedy) has emerged as the latest factor behind a remarkable resurgence of
physics
among university students.
The Big Bang Theory
, a California-based comedy that follows two young physicists, is being credited with consolidating the growing appetite among teenagers for the once unfashionable subject of physics.
One pupil, Tom Whitmore, 15, from Brighton, admitted that
Big Bang Theory
had contributed to his decision, with a number of classmates, to consider physics at A-level, and in causing the subject to be regarded as "cool". "
The Big Bang Theory
is a great show and it's definitely made physics more popular.
A Twitter debate on whether
Big Bang Theory
had played a role in encouraging more potential physicists provoked mixed reactions. PhD student Tim Green wrote: "I'd say it's more to do with economics and good science docs than sitcoms with only the vaguest relation to physics." Markela Zeneli said: "I think the show is hilarious, and it may make physicists seem nerdy and geeky, but what's so bad about that? "